Projects
August 2011 - March 2012
This Project looked into investigating the sustainable use models of localized technologies in one of the rural sites of Nepal - Tangting, a village to the north eastern part of the Kaski District, Nepal. As part of the Project, a social science research was also carried out which researched into how changes could be brought about with the introduction of technology in the general lives of the common people in rural settings.
Feb 2004 to Jan 2010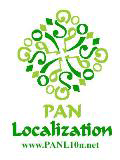 PAN Localization project was a regional project run in South East and South Asian countries with an aim to developing technology and content in the local languages. MPP represented as the Nepal Country Component to this project whereas Kathmandu University (KU), Department of Computer Science and Engineering (DoCSE) and E-Networking Research and Development (ENRD) were the local partner organizations of the project. MPP developed localized Linux Distribution (NepaLinux) under the project. Natural Language Processing works also got officially started as part of the project. This Project was funded by International Development Research Center (IDRC), Canada.
---
March 2005 to Dec 2007
NeLRaLEC (Nepali Language Resources and Localization for Education and Communication) project is referred to as Bhasha Sanchar (in Nepali). This project was aimed for developing content and tools for leveraging Information Communication Technologies with prime focus on Language. MPP worked together with Tribhuvan University (TU), Central Department of Linguistics (CDL) in this project hosting almost all of the research and development works in its own premises. With the involvement in this project, MPP developed networks with some of the leading institutions and people in the international arena like The Open University, UK, Gothenburg University, Sweden and so on. Some of the major achievements of the projects include written and speech corpora, a corpus based monolingual online dictionary, text-to-speech application for Nepali, Font conversion Tool etc. This was a Asia IT&C Program of the European Union (EU).
---
Feb 2006 to Dec 2007

Sambad(Access to Computers for Non-Literate People) was a research project whose aim was to look into various aspects of user interfaces enabling access of technology to non-literate people. The project was led by Prof. Patrick A.V. Hall and supported by the Leverhulme Trust, UK.
---
Jan 2005 to July 2006
Dobhase is an Online English to Nepali Machine Translation System. This program was led by Kathmandu University and MPP was the partnering organisation. This was a Asia-Pacific Development Information Programme.